Customize Your Greenhouse with Modifications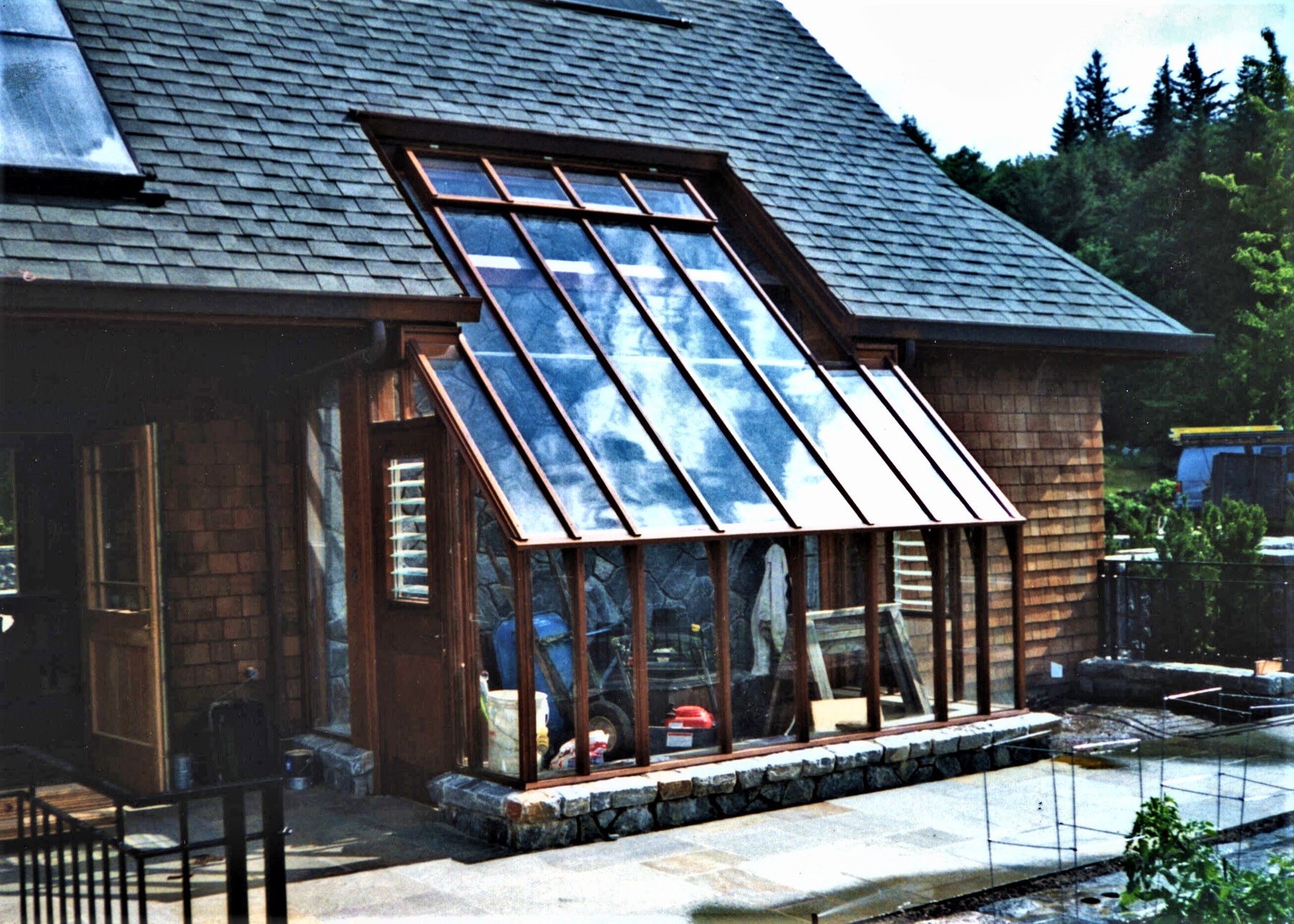 Custom greenhouse built around house features
A custom greenhouse is possible with modifications to our standard greenhouses. Do you have a space that has some features that need to be worked around? Because we build each of our greenhouses to order, each greenhouse kit can be accessorized to meet each customer's needs.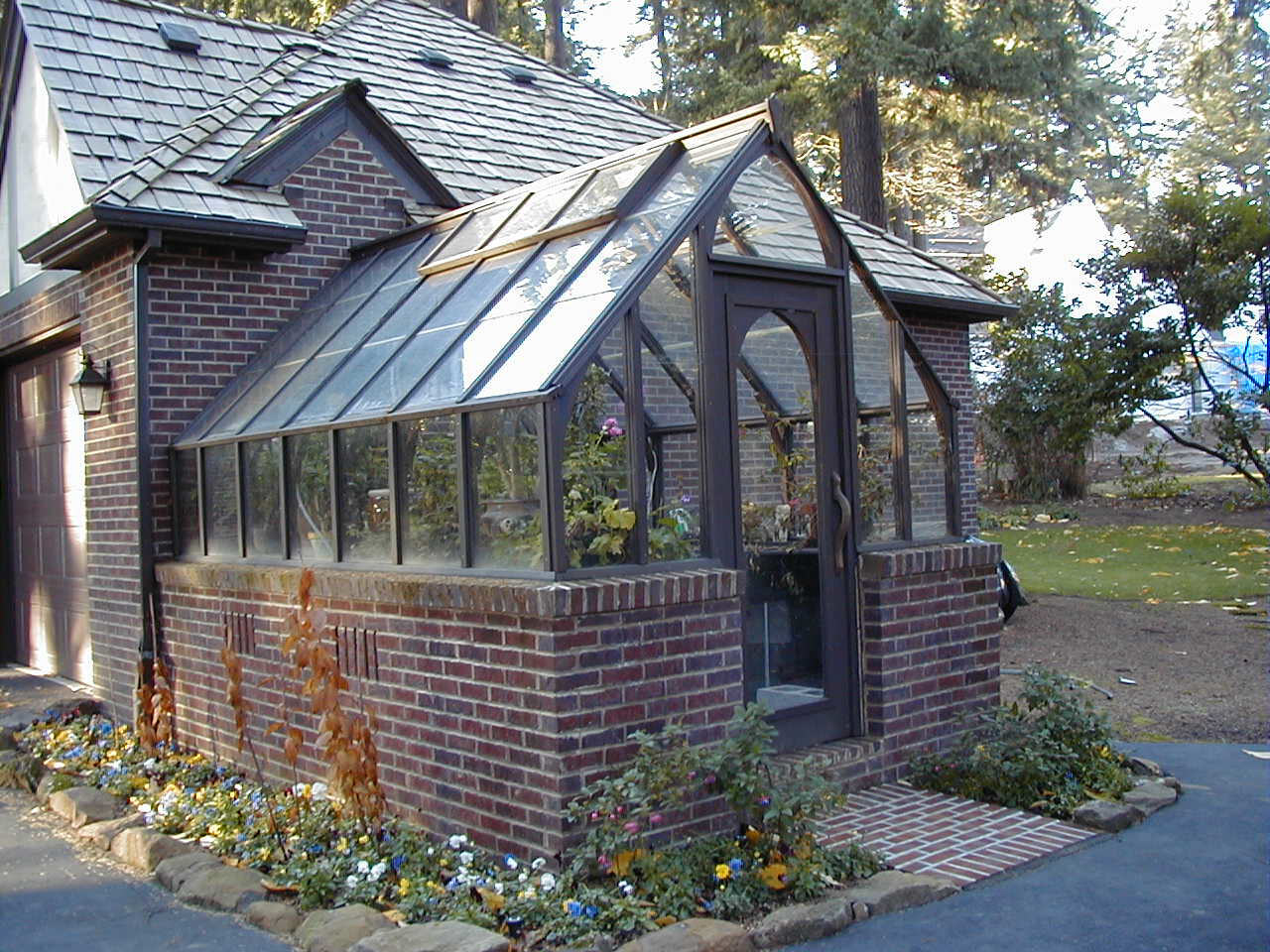 Attached Greenhouse – Tudor with one end attached to home
For highly custom greenhouse situations, it is best to have a standard design in mind for us to start from. Special greenhouse sizes and modifications can be made to work around house styles, existing foundations, or other special needs. We will work directly with you to come up with workable modifications for your greenhouse.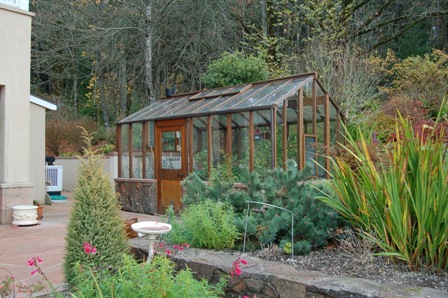 Custom Greenhouse with increased height for side door
Common custom greenhouse modifications that we have made include eliminating side or end walls to attach to a house or other structure, additional glass panels to fit under eaves or other overhangs, extra height, double doors. Some changes are simple, others more complicated.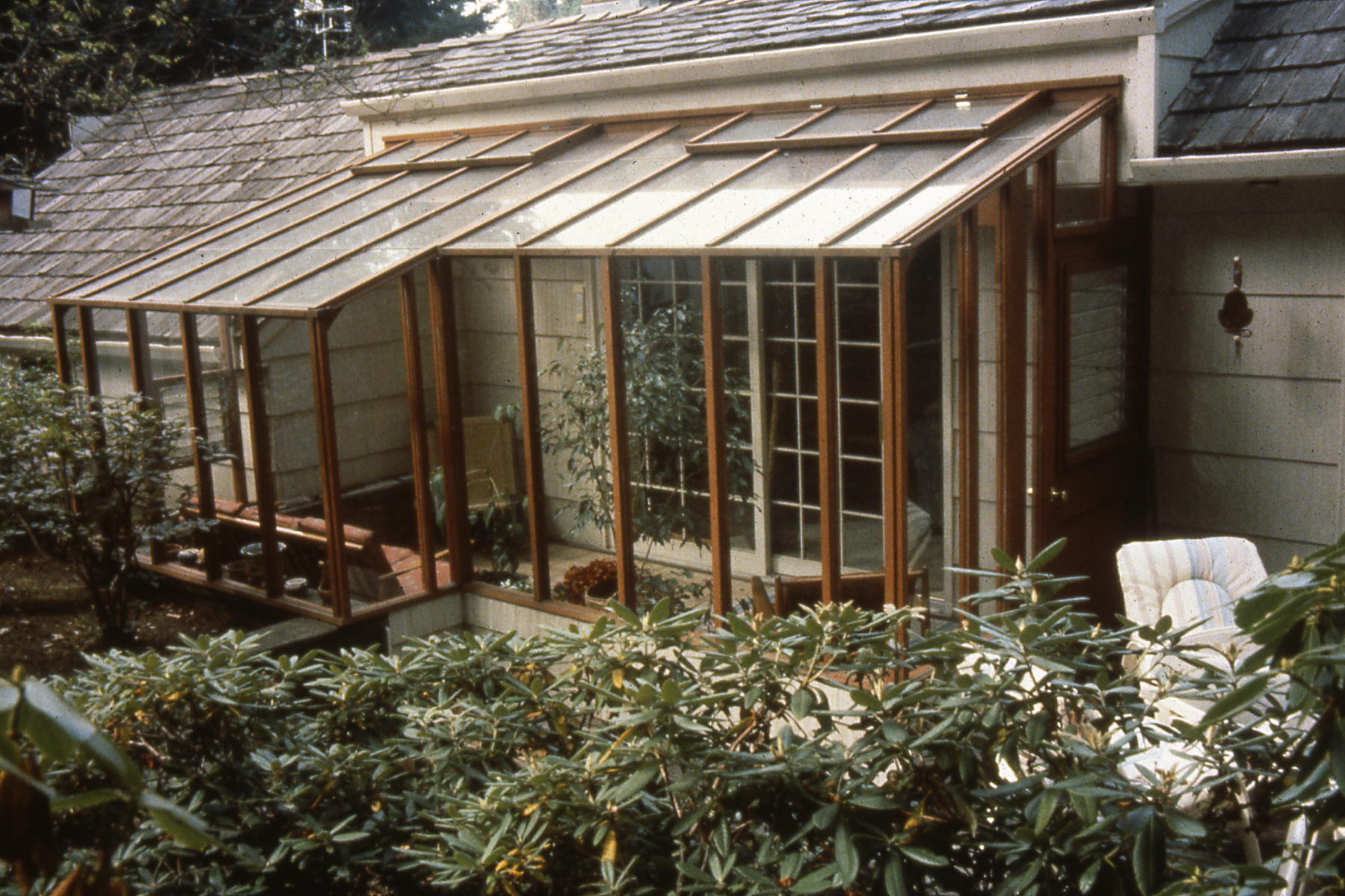 Custom greenhouse with width change
Have a unique deck or porch to work around? Want the greenhouse attached to your house but have windows or doors to work around? We can make such adaptations in our greenhouses. Give us a call and talk it through. Or mail us photos with dimensions and an explanation of what you want to do. We can let you know whether we can make the desired changes and create a special space unique to you.