The Tudor, a unique Gothic-style greenhouse, features a steep roof pitch and many decorative touches. Plentiful overhead plant hanging space make it a terrific style for orchid growing. This beautiful addition to your garden and home is available in a variety of widths and lengths, as lean-to, attached or freestanding.
Widths Offered: 8′, 10′, 12′, 14′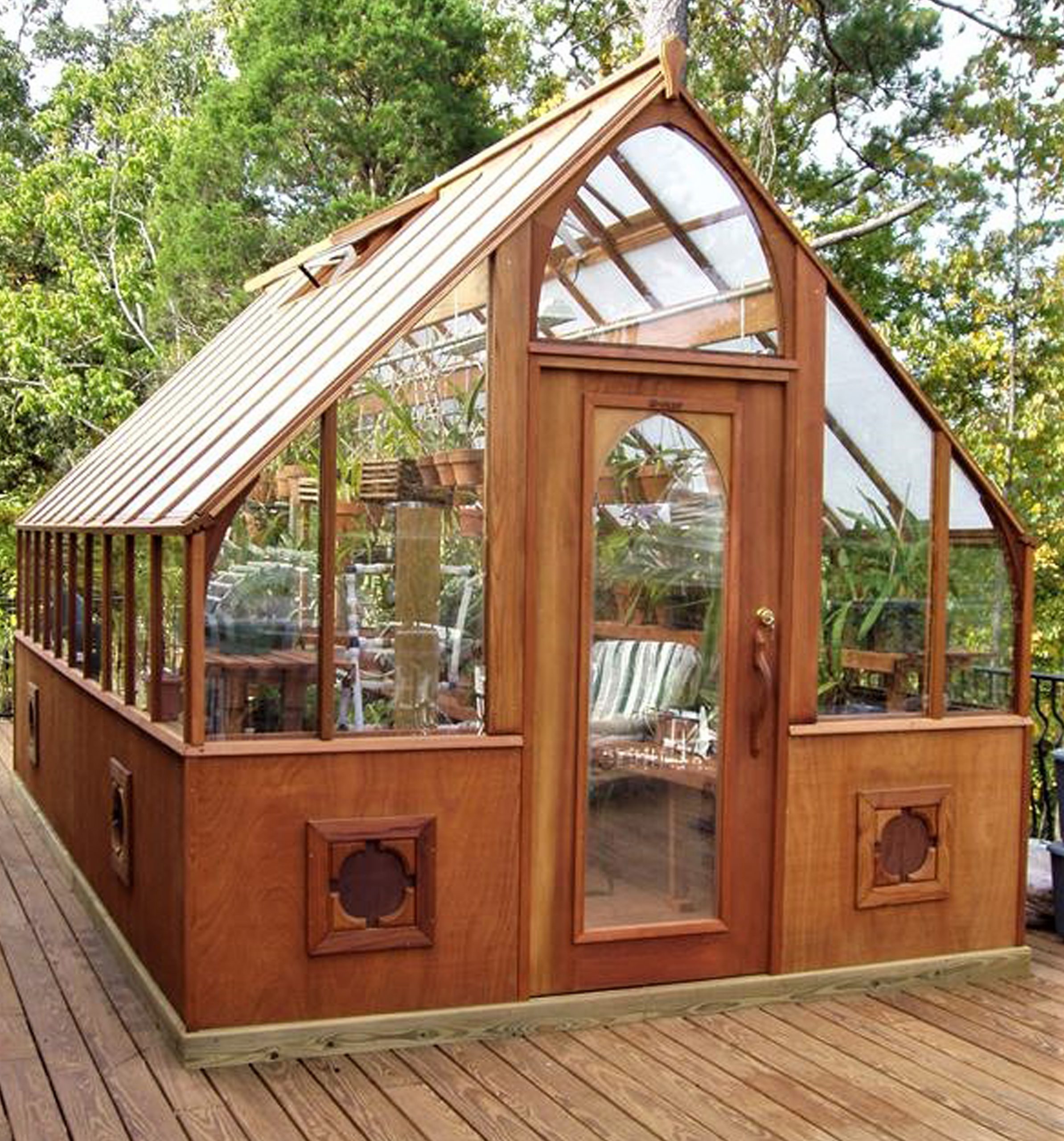 With a 12/12 roof pitch, the Tudor greenhouse is a great option for those who experience high snow loads.
Included with Tudor Greenhouses:
Designed to sit on a 32″ high base wall (knee wall)

Standard glass wall and roof glazing

Arches in door, over door and at the back wall

Arched gussets at every bay

30" wide Tudor Door for 8' wide greenhouse; 35" wide Tudor Door for 10', 12' and 14' widths

Select your door swing – doors can swing in or out, and hinges can be on the left or right; hinged left to swing in is the most popular customer choice

Roof vents with automated roof vent openers for natural and gentle airflow; number of vents is dependent on width and length of greenhouse


Roof support for 8' wide includes rafter ties; widths 10' and wider include beautiful redwood beams

Wall height is 4′-10 1/2″ high at the eave (where side wall meets the roof); see our Greenhouse Price List for height at the ridge

Steep 12/12 roof pitch makes it ideal for heavy snow areas

See our Standard Greenhouse Features page for more information on features included with each greenhouse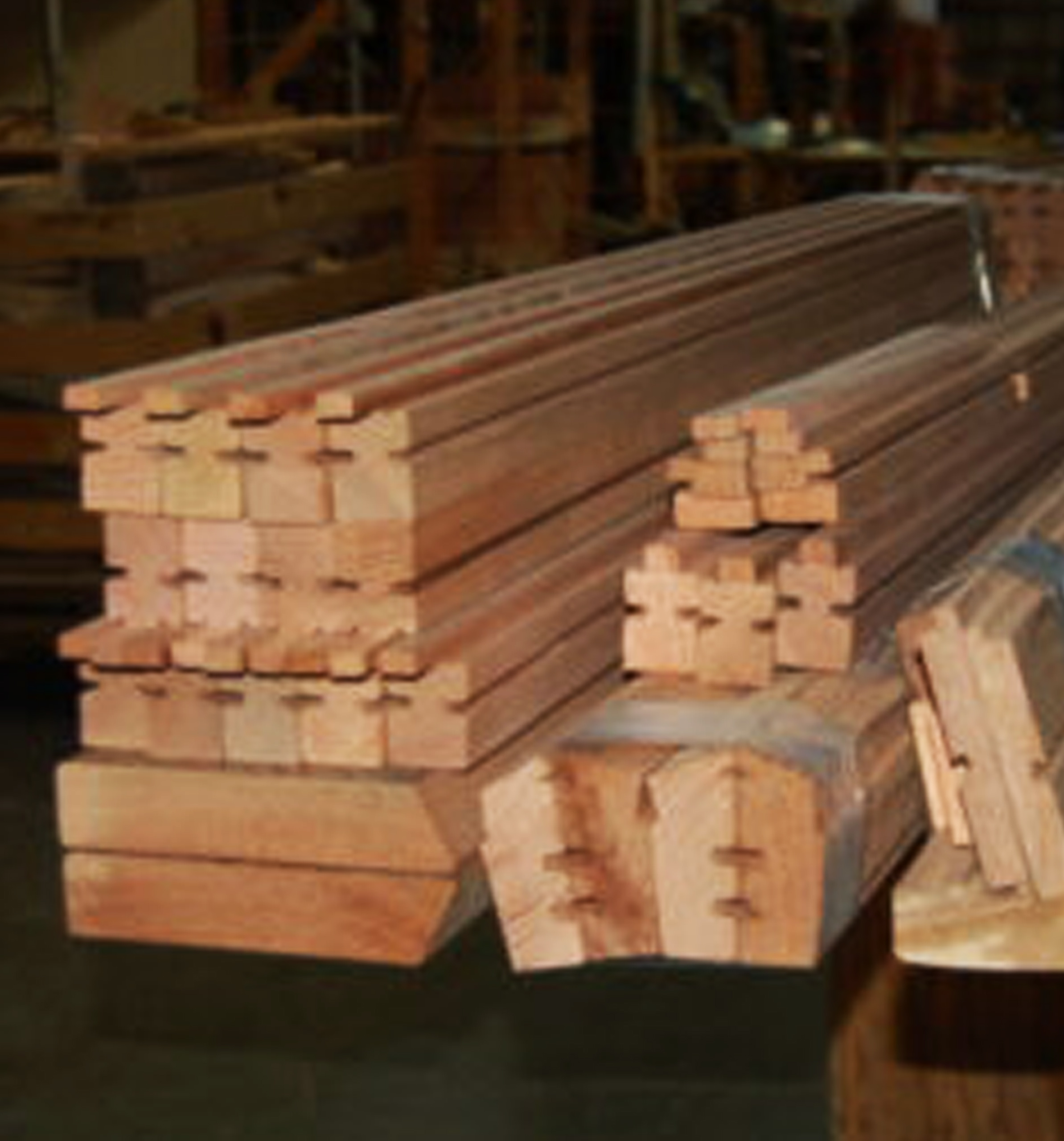 Standard Sturdi-Built Features:
Take a video tour of our Tudor greenhouse: