Greenhouse Prefabrication
Our greenhouse end walls are uniquely prefabricated. We factory assemble the end walls (the most critical and difficult part of any greenhouse structure). Our hand crafted doors are factory pre-hung. Other components are precision precut, ready for your assembly into sections before installation. This is unique in the industry and makes for quick and efficient installation versus installing one piece at a time like an Erector set (as most other greenhouse kits require).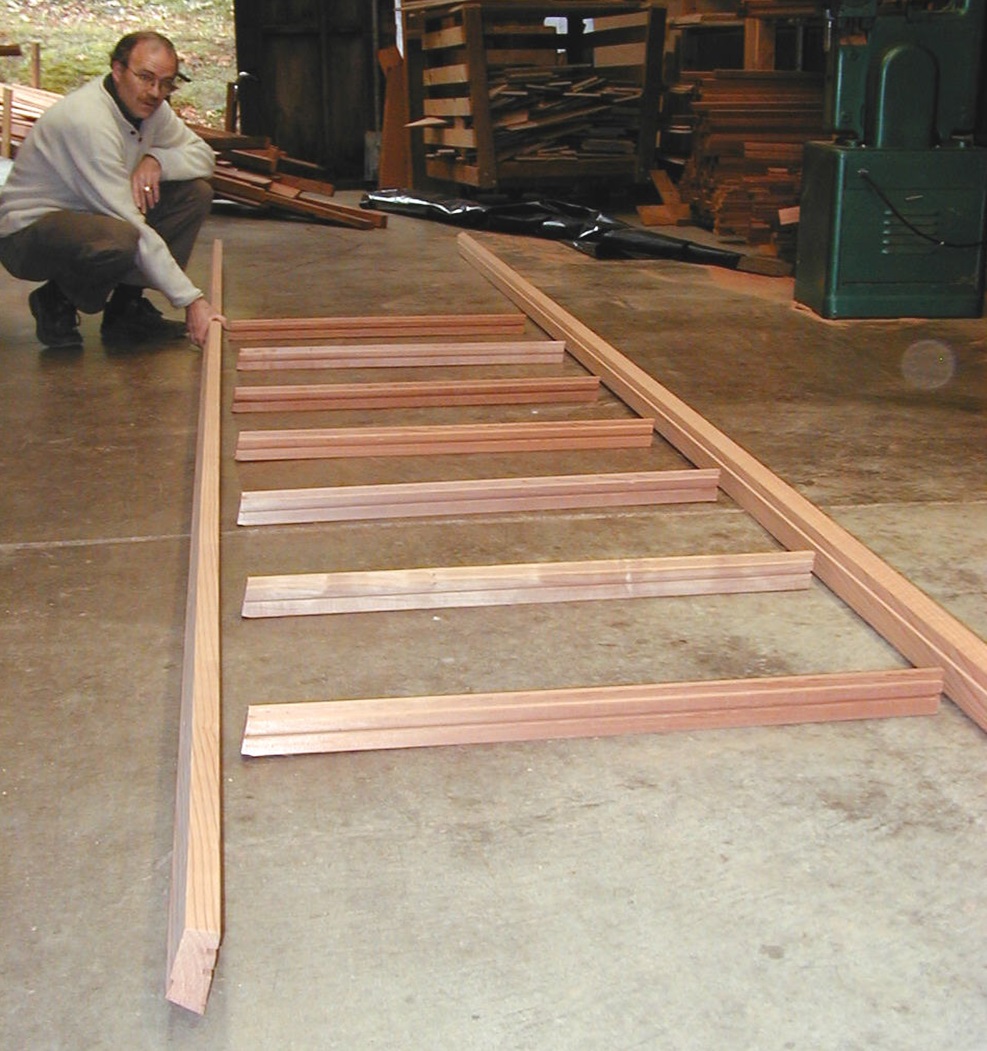 Sides and roof sections are pre-cut, marked and ready for you to assemble.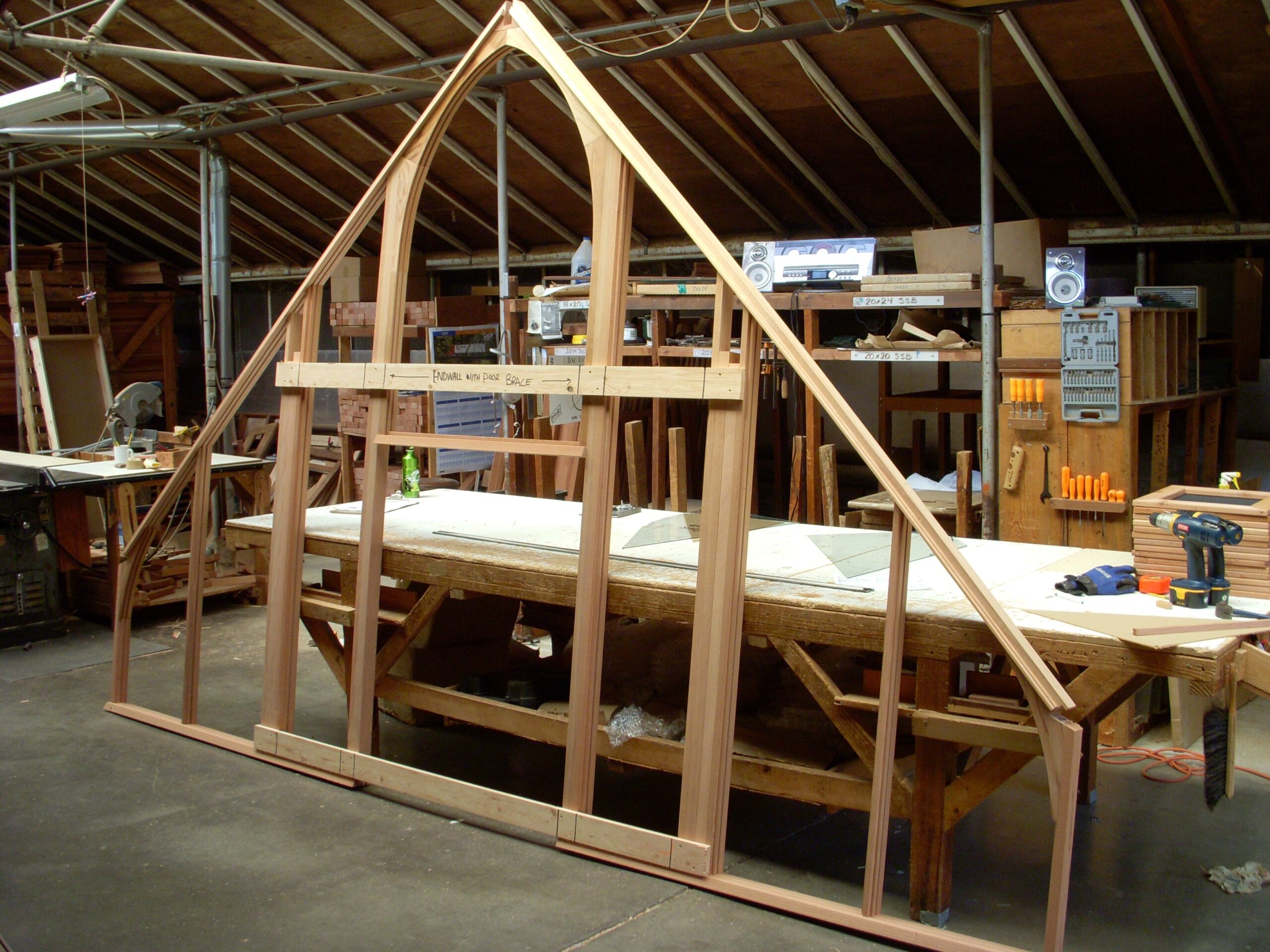 End wall sections come preassembled.