Sturdi-Built's Exclusive Thermal Option for Greenhouse Insulation
Use our unique Thermal Option to create a more energy-efficient and insulated greenhouse.
Adds a layer of inner glazing to create a double-glazed greenhouse.

The Thermal Option may be purchased with the greenhouse or added later.

Uses either window clear acrylic, white twin wall polyethylene or a combination of these materials.

The insulating air space between the inner and outer glazing is 5/8".

For side and end wall glazing, we recommend using clear glass on the outside and clear acrylic on the inside. The opaque White Twin Wall Polyethylene can be used in the side walls for more insulation an/or privacy.

For roof glazing, a combination of Twin Wall Polycarbonate on the outside with White Twin Wall Polyethylene on the inside is our most effective insulation. Tempered Glass on the outside with White Twin Wall Polyethylene on the inside is our strongest exterior glazing with a higher insultation value.

Using our Twin Wall Polycarbonate exterior glazing and Twin Wall polyethylene interior glazing, an R-value of over 3 is obtained—twice the insulation available with most other greenhouses.

Our Thermal Option system is designed to breathe to accommodate the high humidity levels in greenhouses.

Heat-efficient redwood framing along with our Thermal Option makes a Sturdi-Built greenhouse kit a very thermally efficient greenhouse.
Check out our supplementary video about greenhouse glazing and greenhouse insulation using our Thermal Option below!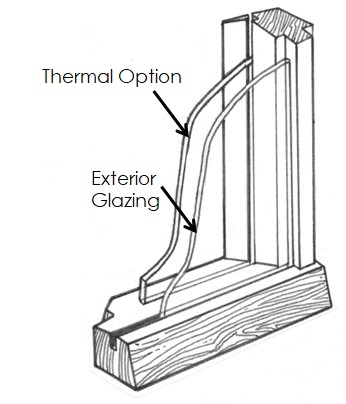 (Above) Illustration of Exterior Glazing and Thermal Option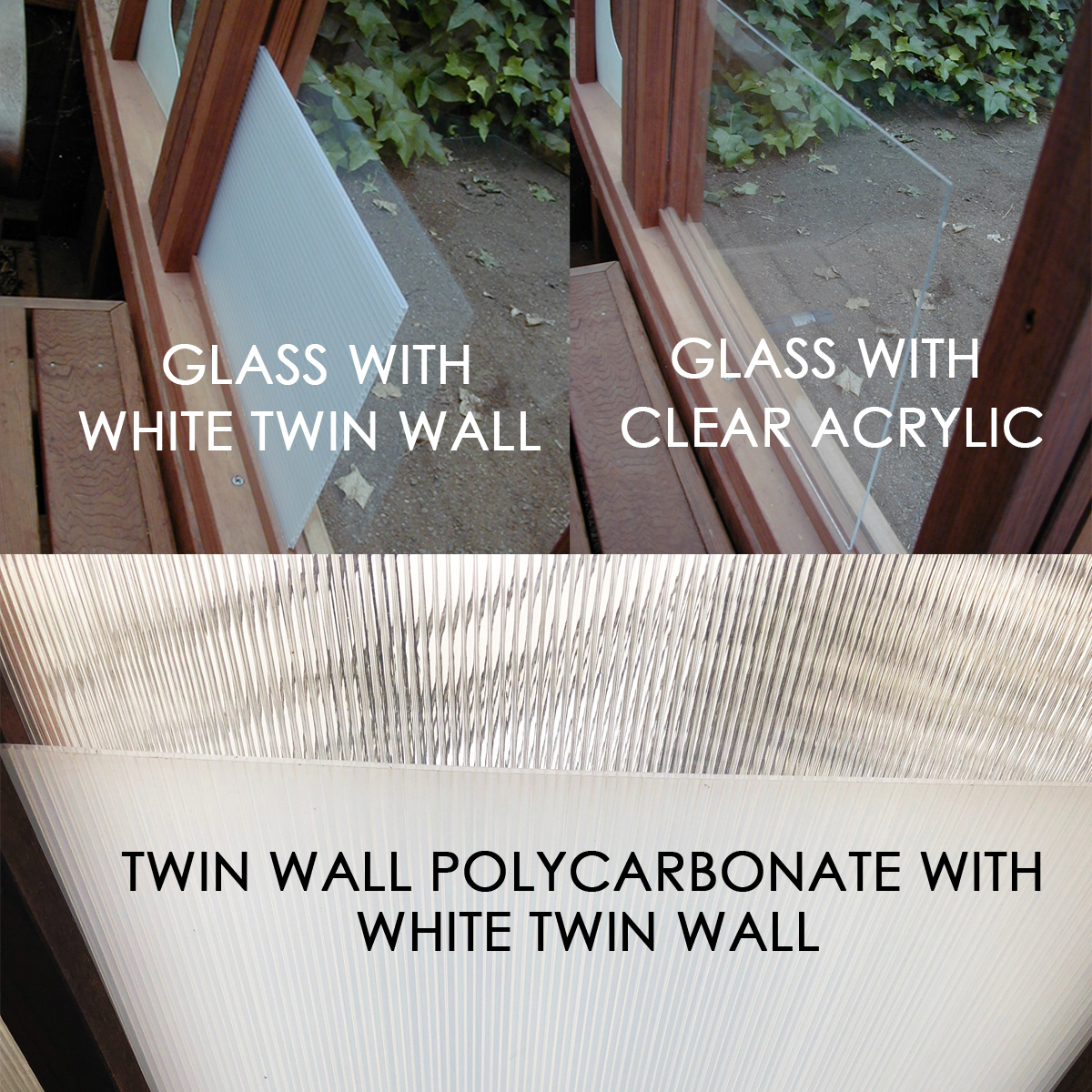 R-Values When Combining Glazing Options
| | | |
| --- | --- | --- |
| Exterior Glazing Option | Interior Glazing Option | R-Value Estimate |
| Standard or Tempered Glass | None | 1.0 |
| Twin Wall Polycarbonate | None | 1.7 |
| Standard or Tempered Glass | Clear Acrylic Interior | 2.0 |
| Standard or Tempered Glass | White Twin Wall Polyethylene | 2.5 |
| Twin Wall Polycarbonate | Clear Acrylic | 2.7 |
| Twin Wall Polycarbonate | White Twin Wall Polyethylene | 3.2 |