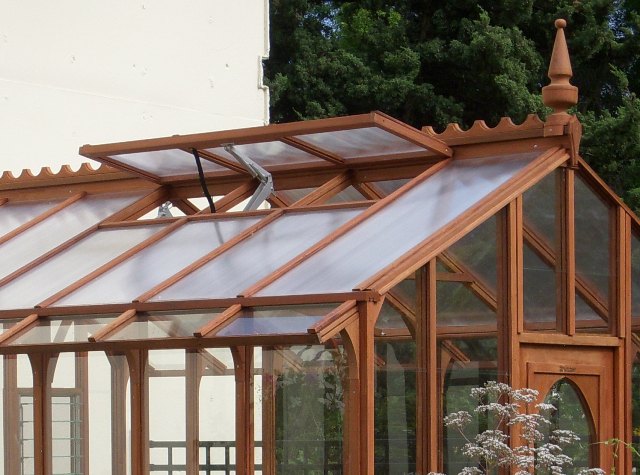 Roof vent in Garden Deluxe greenhouse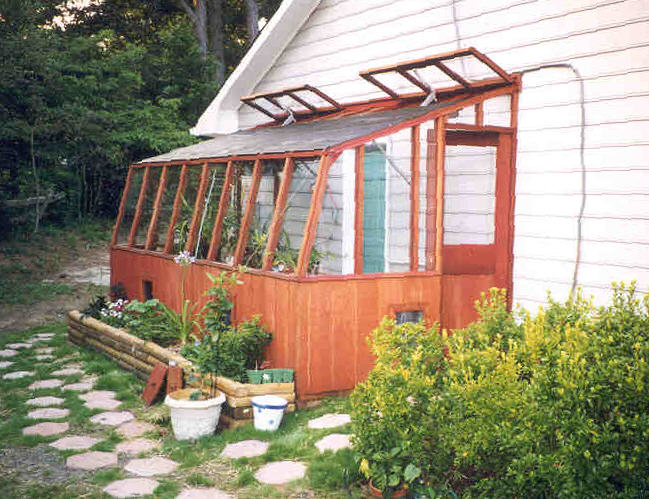 Roof vent in Tropic lean-to greenhouse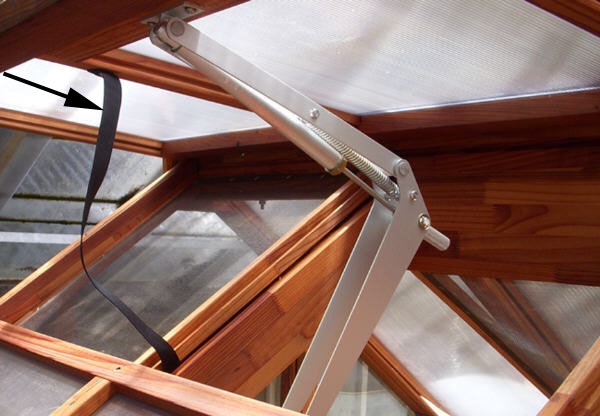 Bayliss MK7 Autovent Opener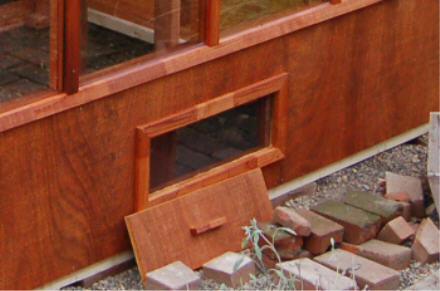 Base Wall Vent with screen and cover
Sturdi-Built provides greenhouses with simple ventilation systems to move air and humidity gently through your garden. Greenhouse ventilation is handled with natural and gentle air flow through roof vents incorporated into each Sturdi-Built greenhouse kit. The number and location of vents depends on the greenhouse size, style and location. Each of our vents comes equipped with Bayliss MK7 Automated Roof Vent Openers for hassle-free ventilation.
For greenhouse ventilation to be effective, roof vents should be combined with proper lower ventilation. Our wood base walls are built with screened vents that can be opened in the warmer weather and closed with our unique vent plugs in colder weather.
Base wall vent lets in cool air for effective greenhouse ventilation.
For customers who build a concrete or masonry base wall without vents, optional Jalousie Windows can be added to the greenhouse frame for extra greenhouse ventilation. Natural convection, cool air coming in low with hot air flowing out the roof vents, offers quiet, humidity saving ventilation. Optional automatic roof vent openers are recommended and roof vent screen kits are available for bug infested areas.
Note about fan venting systems. They do move air effectively but can dehumidify the greenhouse during dry weather, plus they are noisy. For areas with high summer humidity Fan Venting systems work well. Contact us to learn more about how to ventilate a greenhouse or order a greenhouse kit from Sturdi-Built today. All of our greenhouses are made from sustainable redwood and include glass glazing.