Planning for Your Greenhouse
Planning for a greenhouse on your property involves more than just thinking about what you want to grow. There are important considerations, like the size, location, and how to build it. As you do your greenhouse planning, here are some questions you should consider: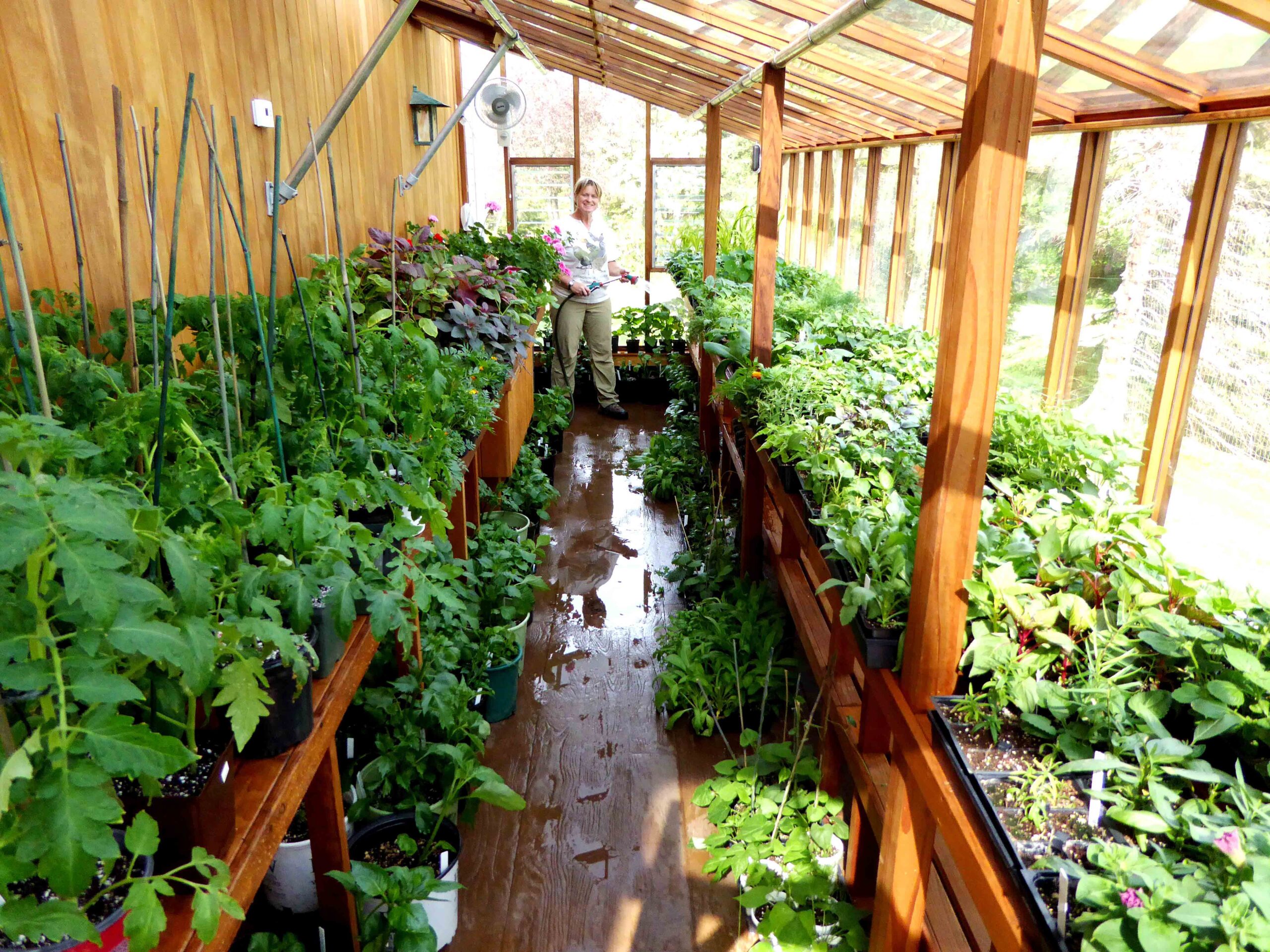 What type of greenhouse structure do you want?

Greenhouses aren't a one-size-fits-all solution. Maybe your greenhouse will be strictly for growing, or maybe you want a space to relax in. There are different greenhouse sizes and styles to contemplate. Below, we break down the difference between a greenhouse and a garden room.
A GREENHOUSE is for plants that need a different environment than what is outside. The plants you grow affect the design and equipment you needs.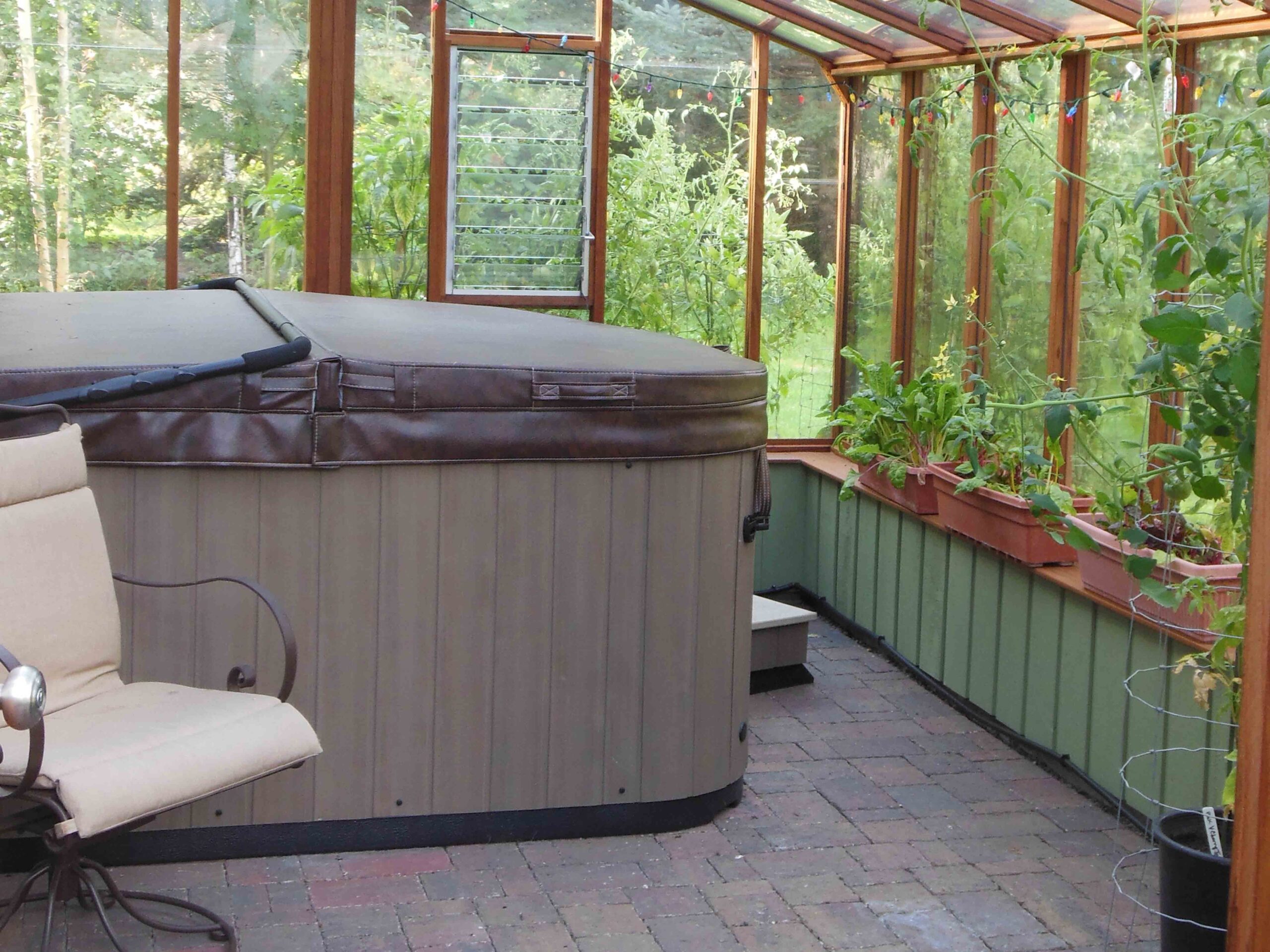 A GARDEN ROOM/ SUN ROOM combines a gardening greenhouse and incidental living space (spa enclosure, sitting area, etc).
Where should you put your greenhouse?
When doing greenhouse planning, questions to ask are: Where should you put a greenhouse? How would a greenhouse best fit with the landscape? Is it convenient? Exposure to sun, wind and weather? Generally a southeasterly exposure is best, with east, south and west exposures following in order. Should the greenhouse should be free-standing or attached to your house? For attached greenhouses, issues such as the height of the attachment wall, snow avalanching off the roof onto the greenhouse, icicles, etc. need to be considered. Attached greenhouses frequently have building code issues as well.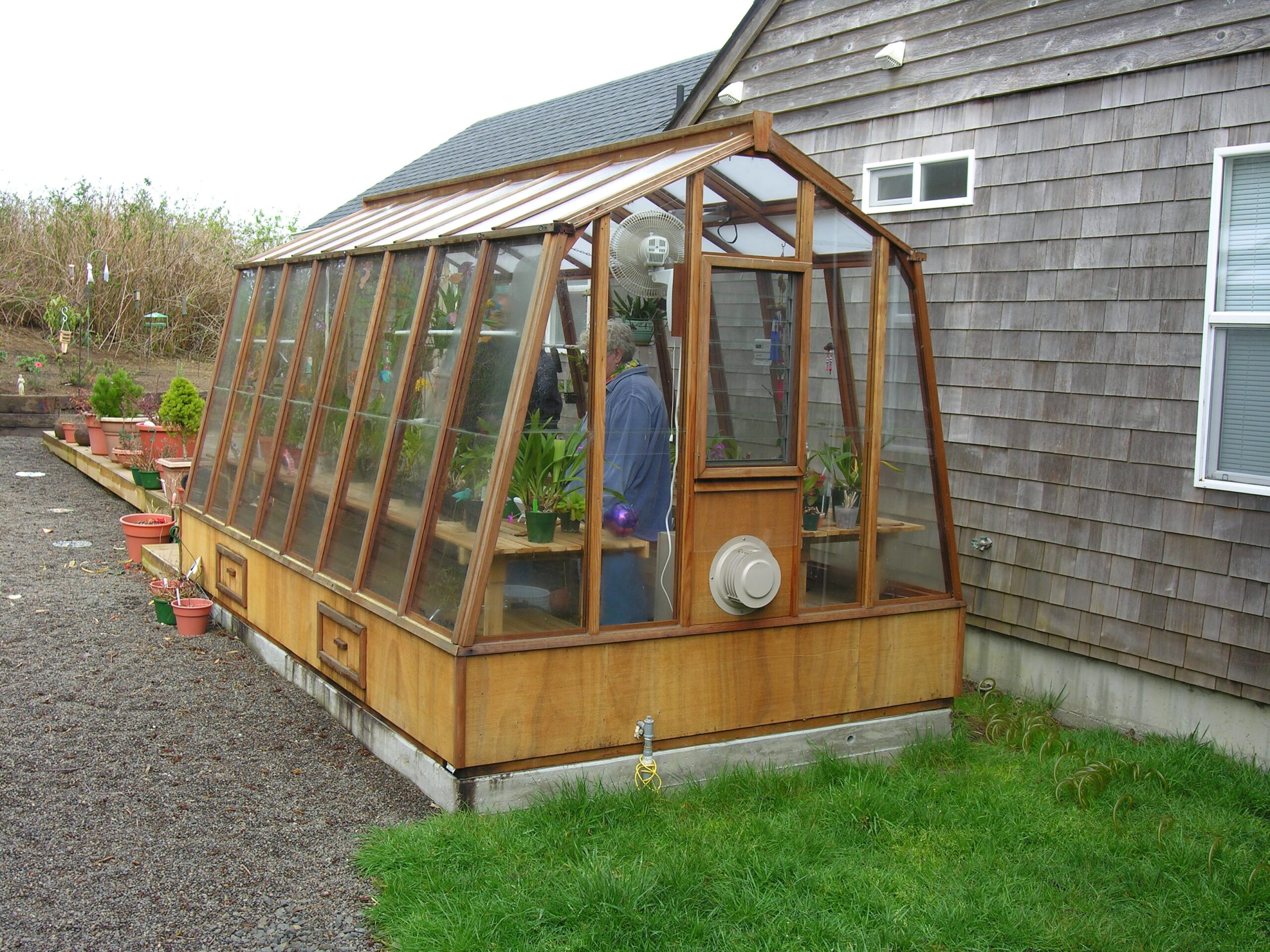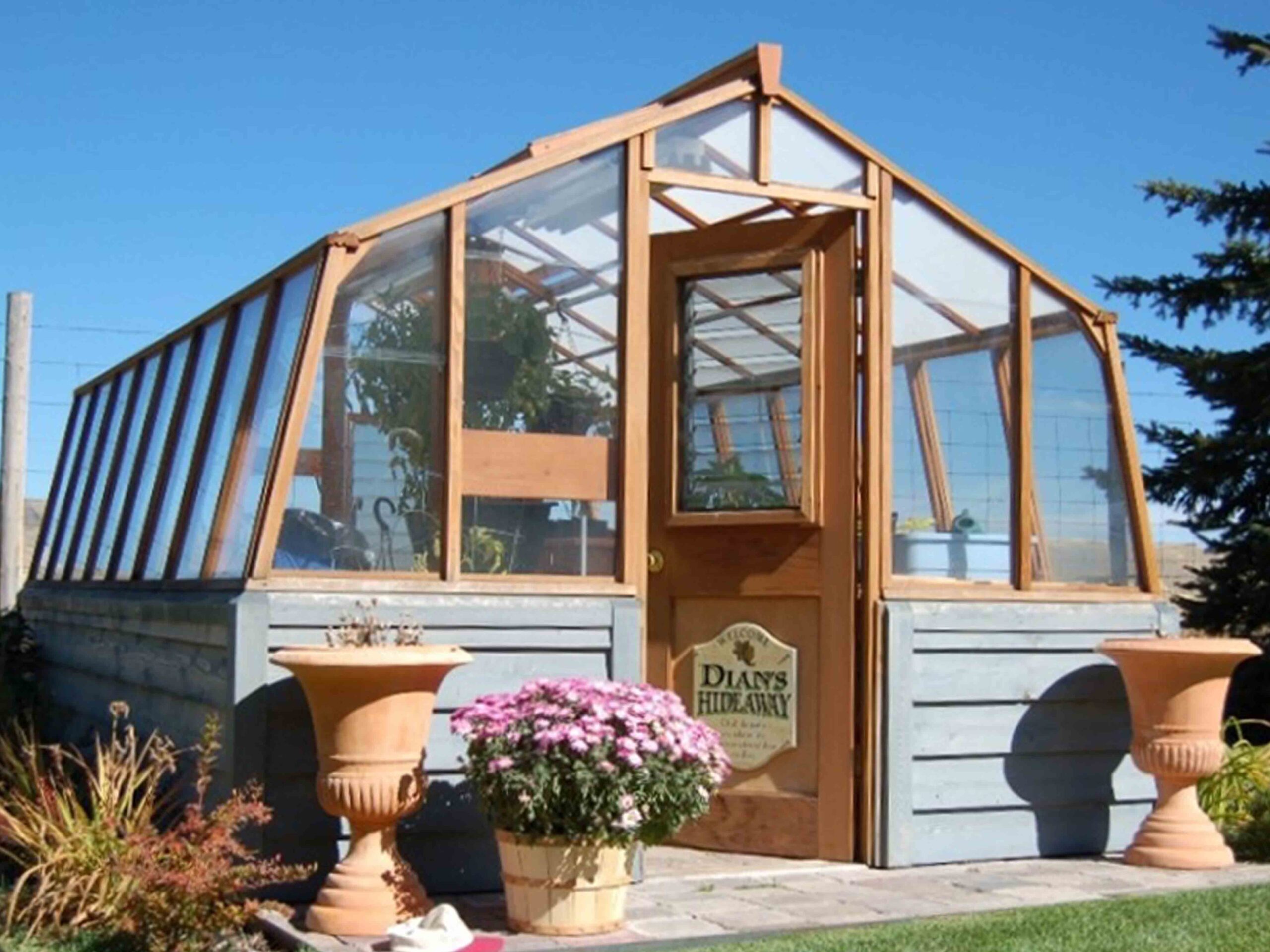 What size greenhouse do you need?
As you plan, select a greenhouse as large as your site and budget allow since gardeners usually wish they had more space. Consider the footprint as well as height for your comfort and to provide room for tall and hanging plants. Often a greenhouse less than 200 sq. ft. does not require a permit – especially if it is free standing.
Which greenhouse framing materials should be used?
Greenhouse framing material options include wood, aluminum & plastic. Plastic is for short-term, temporary greenhouses. Aluminum is durable if properly finished but is not environmentally friendly. Building a wooden greenhouse is renewable and sustainable with a natural beauty that fits well with residential architecture. Clear Heart Redwood is naturally rot resistant. Wood is more heat efficient than aluminum (1400 times better). Plus, a wood greenhouse frame allows easy addition of accessories such as shelves, hooks, and hanging bars.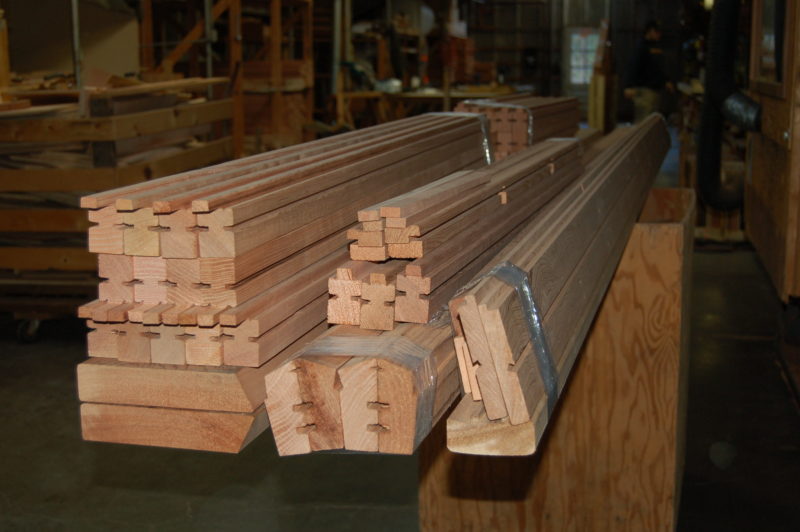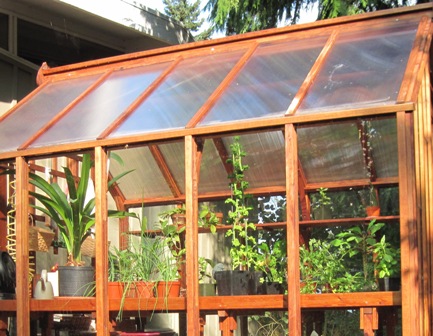 Which greenhouse glazing materials should be used?
Greenhouse glazing can be glass or plastics. Glass is strong, economical, attractive, and long lasting. If there is a high risk of breakage or safety glazing is required, tempered glass or twin-wall polycarbonate can be used for the greenhouse glazing. Twin wall is energy efficient but is not clear. We prefer clear walls and twin wall roof.
How to control the greenhouse environment?
A greenhouse has a different environment than what you have greenhouse jalousie window outside. Each gardener's needs vary with the plants they grow. 5 basic environmental factors should be considered in your greenhouse planning: ventilation, heat, circulation, shade and humidity.

In this video, Rick Warner talks about creating the right greenhouse environment.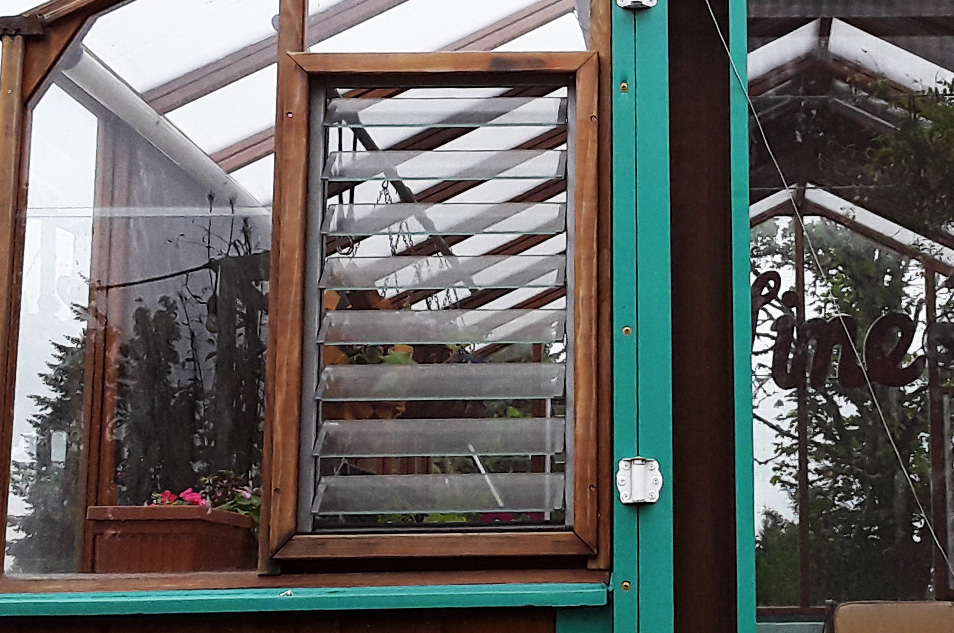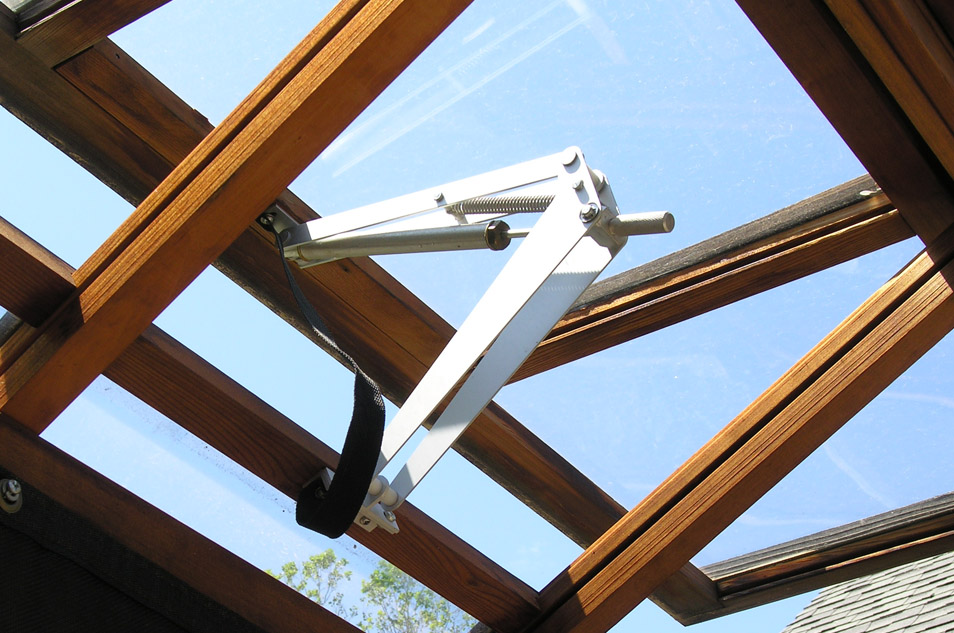 Greenhouse Ventilation:
A natural, effective way to ventilate a greenhouse is with vents. Roof vents plus base wall vents and/or Jalousie (louvered) windows, helps cool air flow into the greenhouse down low as hot air exits through the roof vents. Gentle ventilation helps preserve the humidity that plants love. Fan venting systems move air effectively but are noisy and dehumidify the greenhouse during dry weather. Roof vents can be automated (see solar powered vent openers) for easy operation.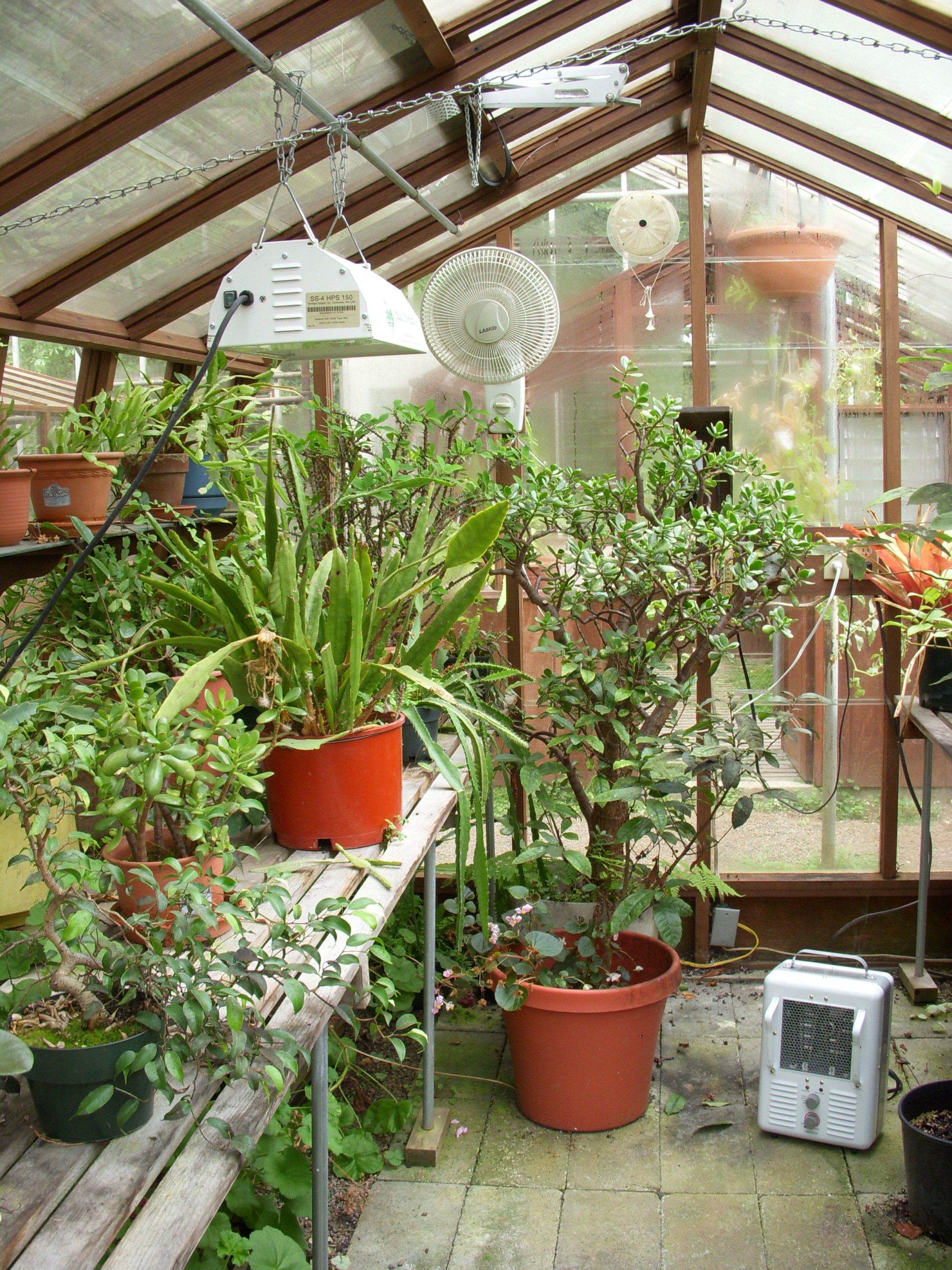 Heating Your Greenhouse:
Gas (natural or LP) or electric (120V or 240V) heaters can be used. Heater size depends on size of the greenhouse, the desired inside temperature and the outside conditions involved.
Air Circulation in the Greenhouse:
Air movement is essential for a healthy greenhouse environment, reducing heating costs and condensation. We recommend gentle air movement running 24/7. Especially important in the winter when humidity is high and conditions are ripe for mold and mildew.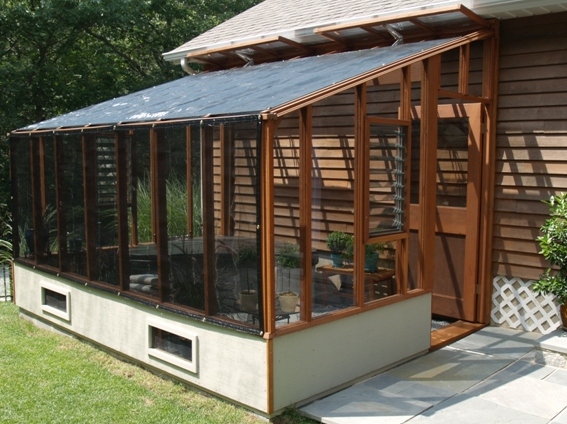 Shading the Greenhouse:
We recommend custom-fit shade cloth panels. Attached to the outside of the greenhouse, shade cloth is effective, neat, economical and reusable. Shade cloth can be attached to the inside of the greenhouse but outside panels are more effective at keeping the heat out.
Humidity in the Greenhouse:
Wetting down a porous floor (such as bricks on sand or gravel) is an effective method for creating humidity in a greenhouse. An automatic humidifier or a misting/fogging system may also be used. During hot summer conditions a combination of shade, ventilation and humidity is key for keeping your plants healthy in the greenhouse.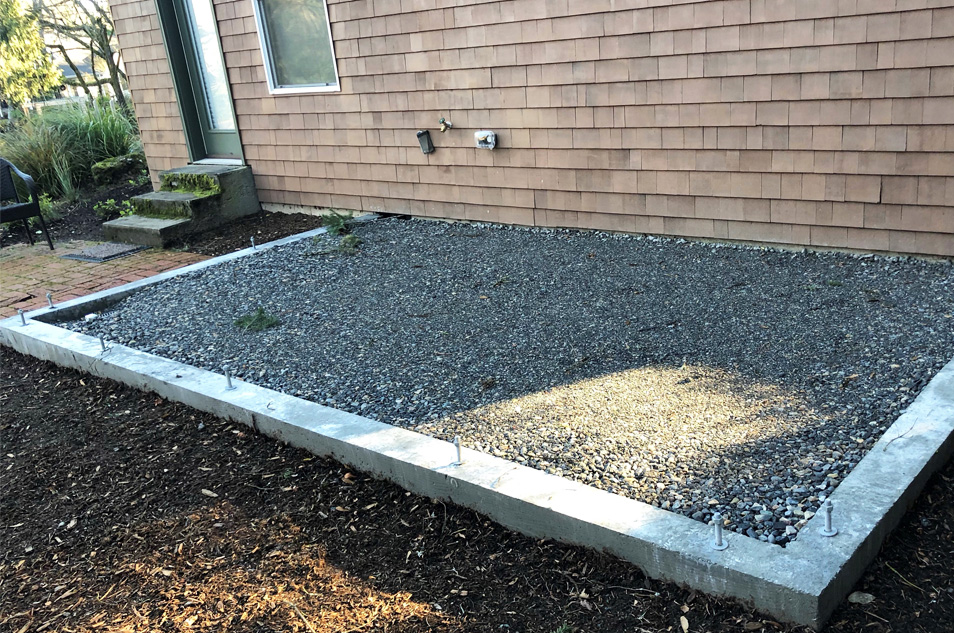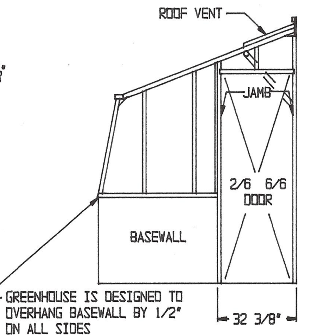 Engineering considerations for your greenhouse?
How will you use your greenhouse? As a temporary, springtime shelter designed for starting a few flats of seeds, or a year-round, permanent structure? A year-round greenhouse must be designed to handle a harsh environment both inside and out. The greenhouse frame should be durable. Joints and other points of attachment should be solid, weather-tight, and blocking as little light as possible. A greenhouse full of plants will have condensation. A smooth inside roof surface and sufficient roof pitch will help prevent water dripping you and your plants. Adequate height should be part of the greenhouse design, not only for hanging plants but your comfort as well.
Foundation Considerations?
A firmly anchored, level and straight foundation keeps the greenhouse structure where it belongs. Generally a 6" perimeter foundation, approximately 4" above grade, with a depth below frost level will suffice. Greenhouses not anchored to the ground might be lost in a strong wind.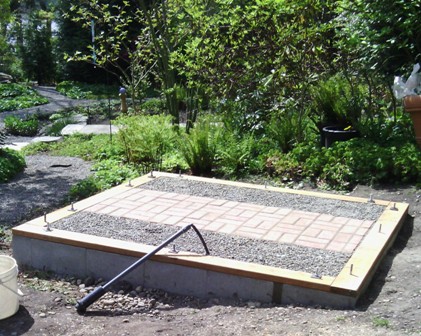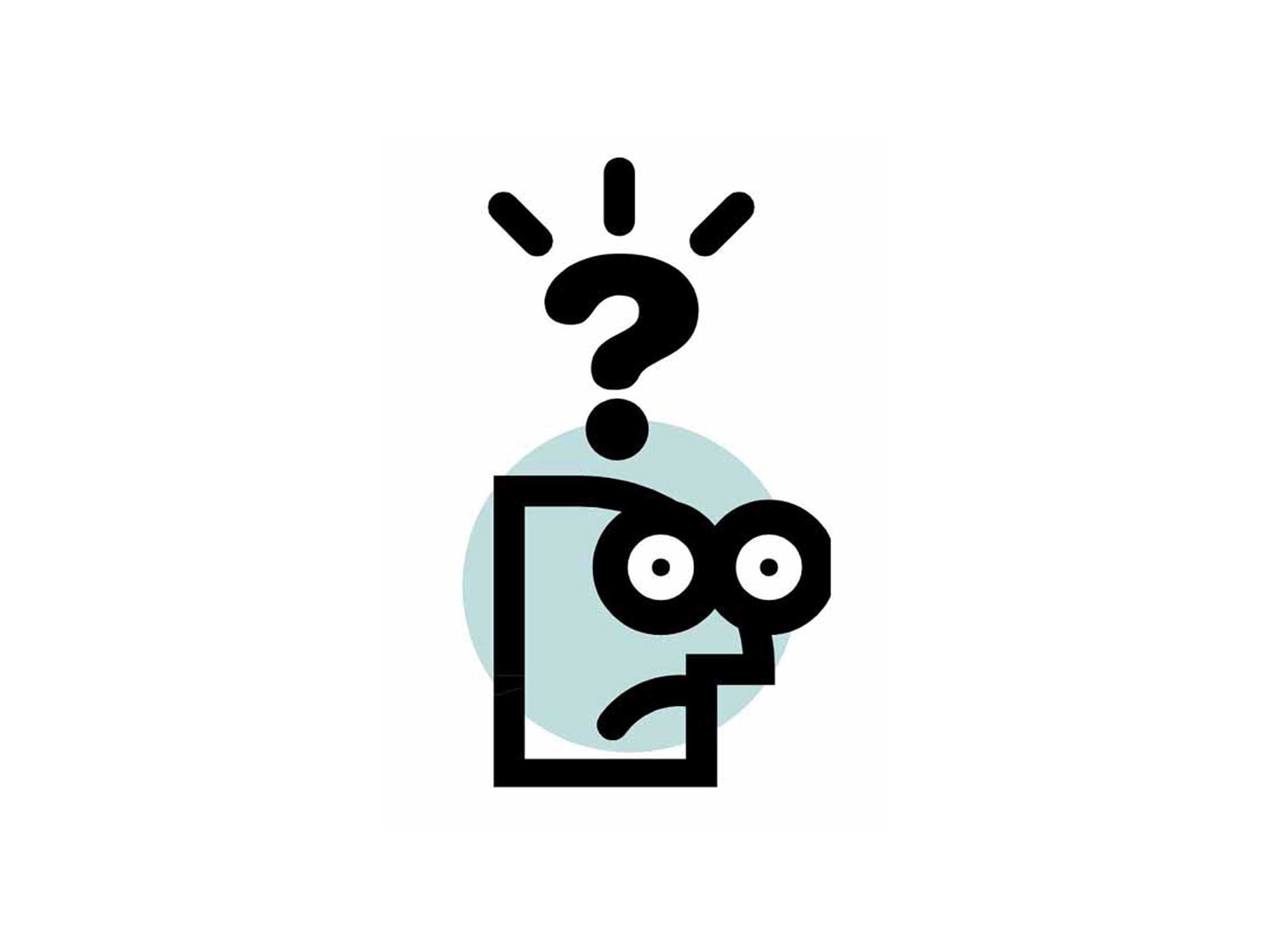 How do you deal with building codes?
Local codes and code interpretations vary greatly between areas, and even within offices, so it is the responsibility of the buyer to ensure compliance. Usually a freestanding greenhouse smaller than 120 sq. ft. (and in many communities up to 200 sq. ft.) does not need a permit. For larger units, and attached structures, should you choose to obtain a permit, get it before your greenhouse is manufactured in case there are extra requirements, such as bracing or safety glazing, to be met. We will help as best we can. Contact us to learn more about planning for a greenhouse.